Missionary to San Ramón,

Peru,

Stephanie Crawford
Taking the Healing of

JESUS
to Hurting Women & Youth
Jesus said in Mark 16:15, "Go into all the world and preach the good news to all creation," which includes go and preach to those who are lost in the Chanchamayo district, specifically San Ramón, Peru, where approximately 95% of the people are non-believers. Hrt4Peru has joined with Peruvian Pastor Jorge Sipion and his wife Charo in their local Baptist church, Jesucristo El Señor Church, where I am an affiliate missionary with Light for Living Ministries.
When Jesus came to the earth over 2,000 years ago, He came to "seek and to save that which was lost". I am commanded by the Gospel to seek out those who are lost and impart to them the good news of Jesus Christ. The Bible tells us in 2 Corinthians 4:3, "But if our Gospel be hid, it is hid to them that are lost". What we see in San Ramón are people blinded to the Truth.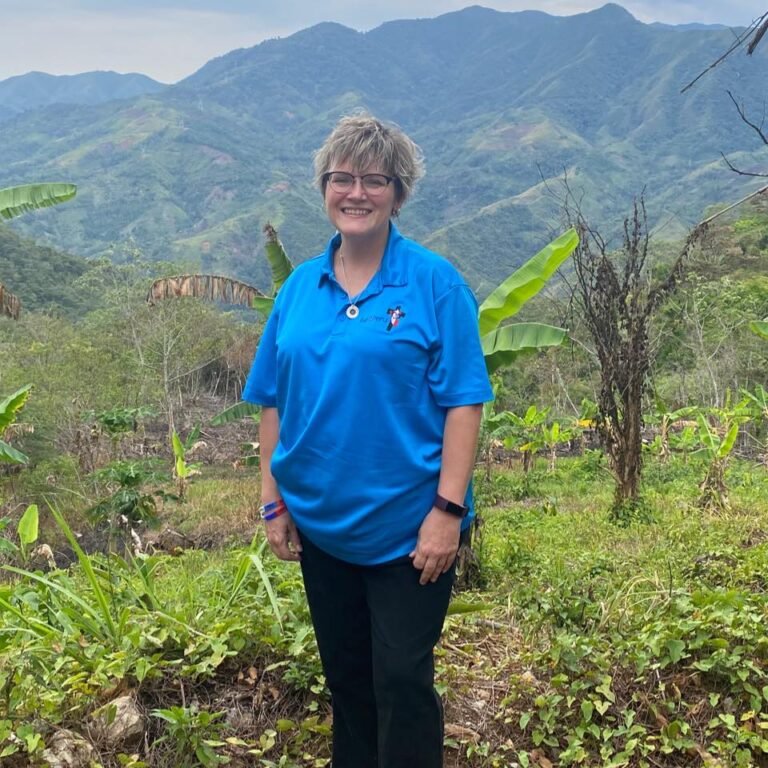 My mission is simple.

JESUS heals the broken hearted.

Tell others about His healing.
"And Jesus said to her, 'Daughter, your faith has made you well. Go in peace, and be healed of your affliction." Mark 5:34
Make Jesus known as the HOPE of the world.
Share the Gospel by teaching in churches, youth conferences, women's conferences and camps.
Disciple believers.
MONTHLY SUPPORT LEVEL
hrt4Peru is a faith-based ministry that relies on offerings, gifts, and support from friends like you. I fully trust the Lord to provide my monthly needs. He has been faithful each month to do so. Now, with Refugio de Vida, there are other needs, mainly construction funds. He has provided so far. Please give if you'd like to make an eternal investment in the work in Peru. Use one of the buttons below to give and receive a tax receipt.